Our Main Focus
With a decreasing gap in profit margin and an increased pressure in production output, it has never been as important to maximize efficiency as it is today. AgCinect provides farmers and ranchers with a business solution to track data for all aspects of their operation, from accounting to crop inputs. Having data in AgCinect provides the farmer with detailed analytics and financials when needed.
Benefits to the Farmer
Analytics, reports, and graphs provide insight into profitability which improves decision making power

Historical data allows for easy reference to previous years when making plans for the current growing season.

Built in accounting system provides responsive balance sheets, income statements, and other financial reports when needed.

All-in-one solution means data from all aspects of an operation are stored, managed, and analyzed in one secure location.

Unlimited upgrades and features provide a solution that grows and evolves with new technology without increased costs.

Partnership with Climate FieldView™ allows seamless data transfer from in cab monitor into AgCinect solution without manual entry.

Customization delivers a solution containing only relevant and value adding features making it the correct scale and easy to use.
Cloud Based:
AgCinect lives entirely in the cloud, which means there are no hardware or update costs. This also means your solution is accessible from any device, making it possible to enter and access valuable data in any location. Simply pull out your phone and input any data without the burden of having to enter it when you get to a computer. If you are at the elevator or store and need information about a purchase, access your data to see exactly what is needed.
Multi-Entity:
Farms are becoming larger and more complex. Not every operation is run by one person with one income and expense system. Many times, there are partnerships or divisions of a farm needing to be reported or analyzed separately. AgCinect allows you to break down reports by farm name to give clear insight relating to each entity without the manual paperwork. Having multi-entity capabilities gives you the power to manage all your partnerships, and the control to dial into specific aspects of each farm.
Feedlots:
Keep track of cattle groups by pot, age, and pen. However you organize your feedlot, we can create a streamlined process for your day-to-day operations. Keep track of how many pounds of feed are used, medication or doctoring fees, and headcount from different producers. Simply enter daily feed inputs, and itemized invoices are generated automatically with one click. Get detailed insights and analytics to see what is working and what has room for improvement.
Agriculture:
By measuring specifics in inputs from seed to sale on your plants lifecycle, you can see exactly how much profit is made from each acre and each crop type.  Not just this year, but as far back as data is entered.  Historical records allow for an overview insight of operations to help with future planning and past analysis. Access to this data gives the visibility to see exactly what was lucrative and ultimately what worked for you and what didn't.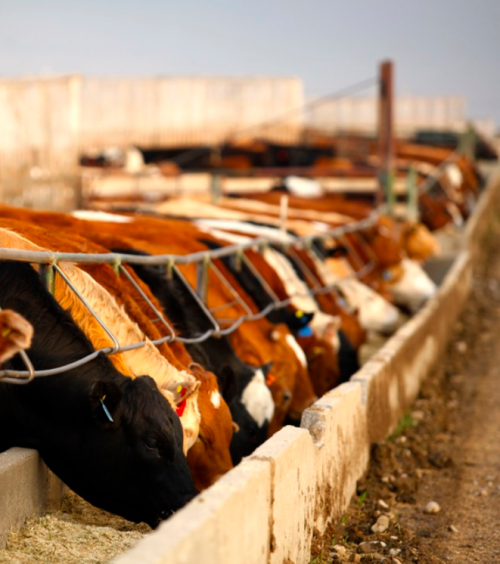 Equipment Management:
Track the expense, usage, or depreciation of individual equipment used on your operation. Gain a greater insight into costs associated with different pieces of equipment . Understanding your equipment status reduces the amount of downtime during the peak season when time is extremely costly. Preventative maintenance helps make sure equipment is ready when needed and when new purchases need to be considered.
Crop Planning/Management:
Keep track of your crop inputs from year to year for planning and compliance. Crop rotation is becoming more important for soil health and production efficiency. It is beneficial to see details associated with a specific field, for both historical and current data. Productivity and profitability are directly related to making the right decisions at the right time. Having usable data allows for insight when making these important decisions.